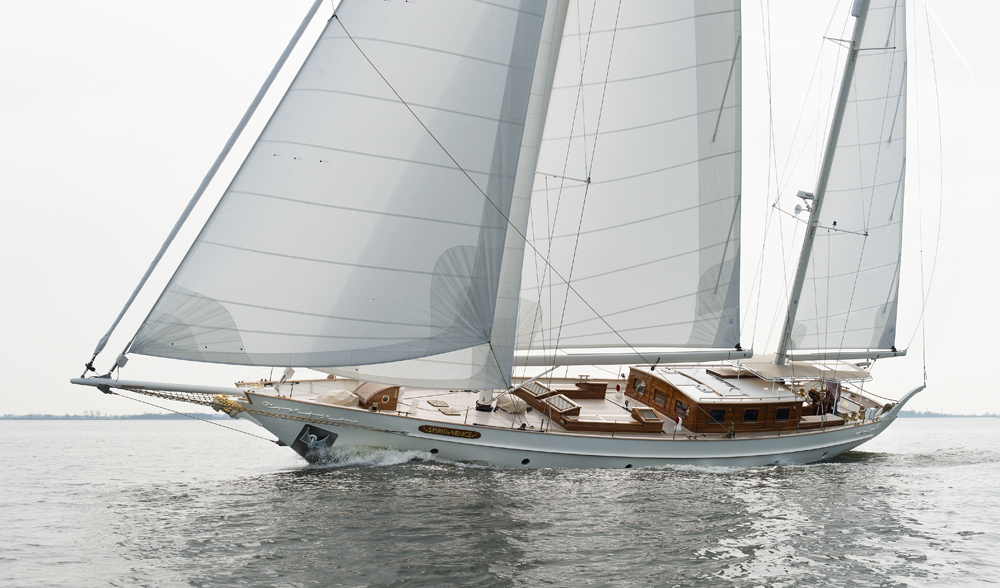 Spirit of Venice
After 50 years of dreaming, we built her owner the fast & able sailing yacht Spirit of Venice.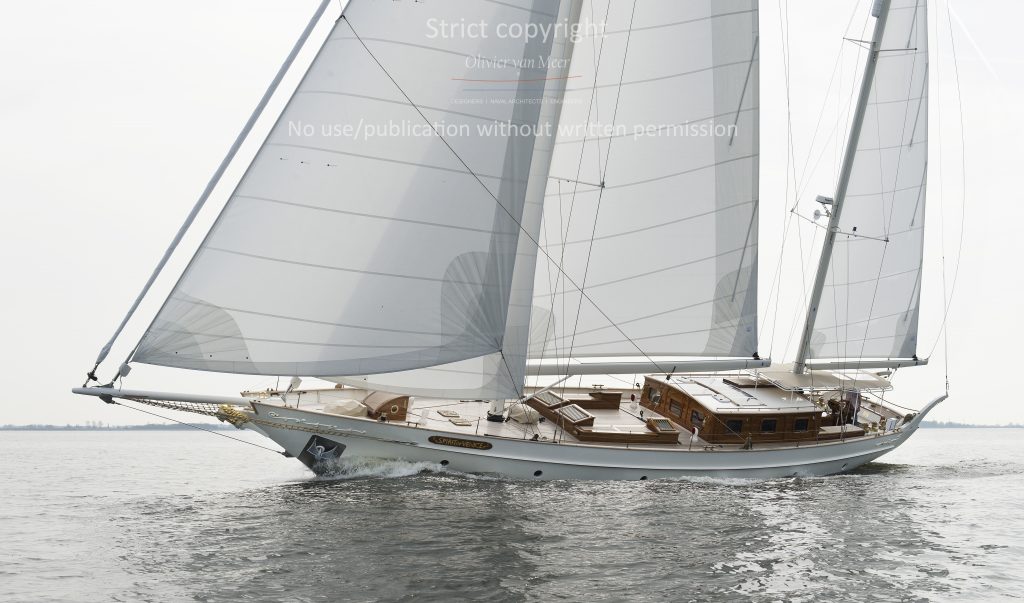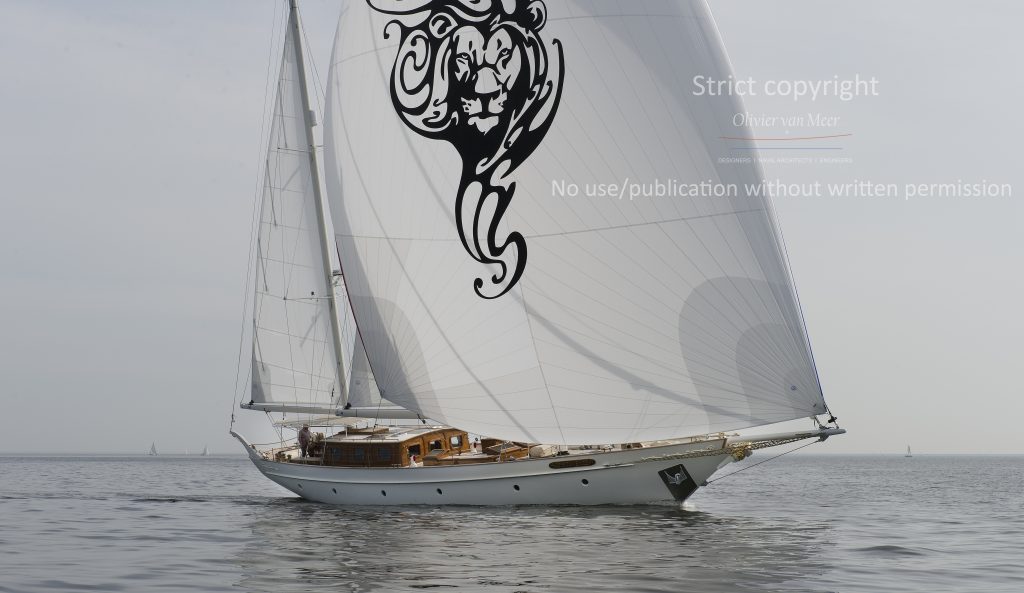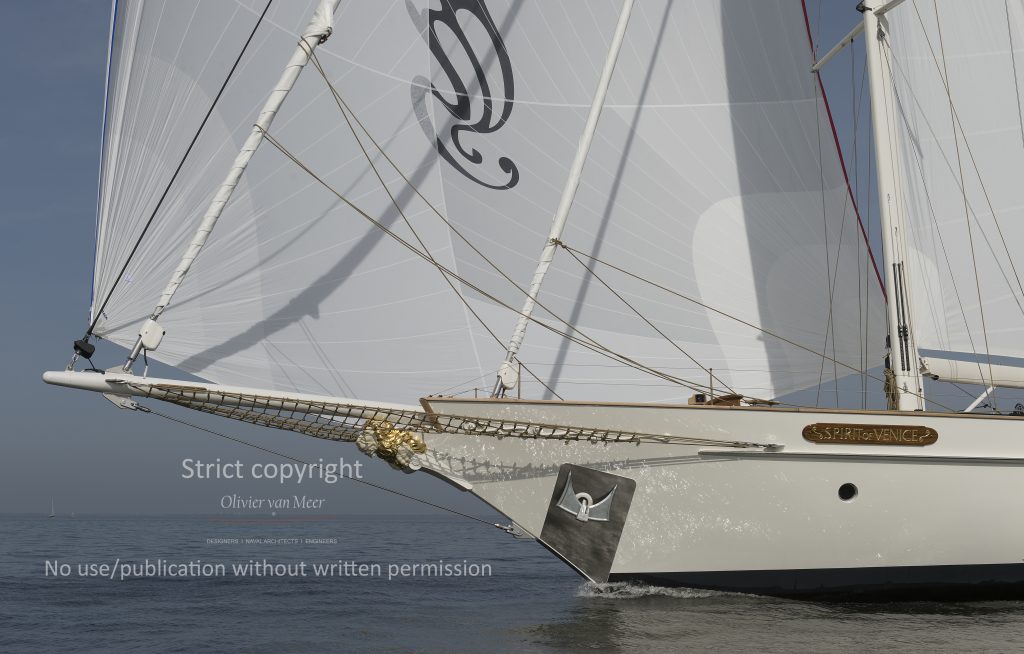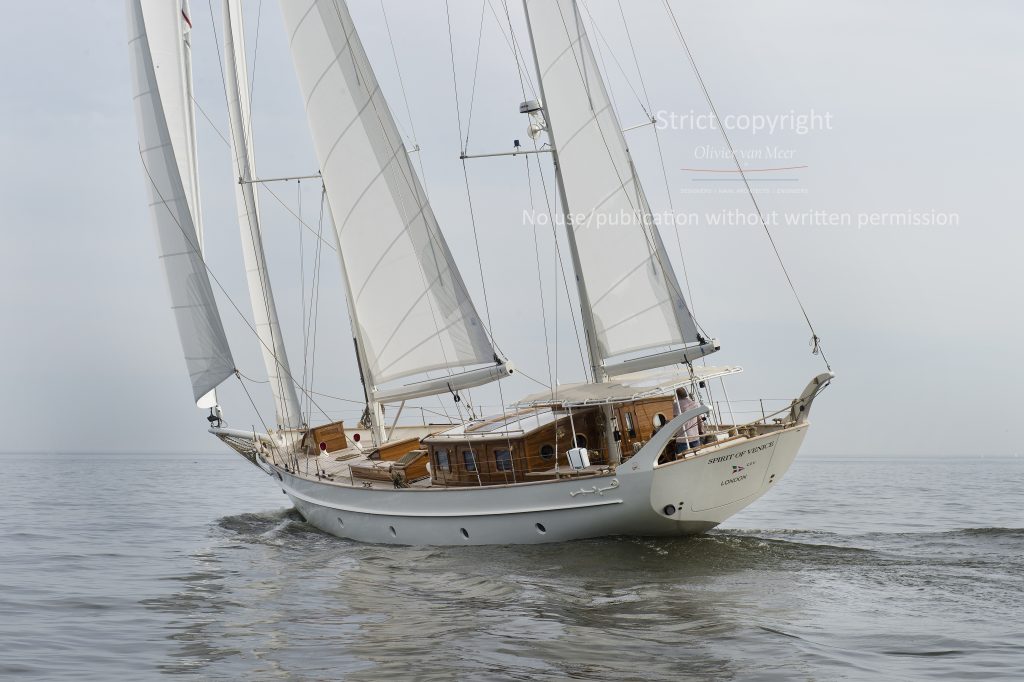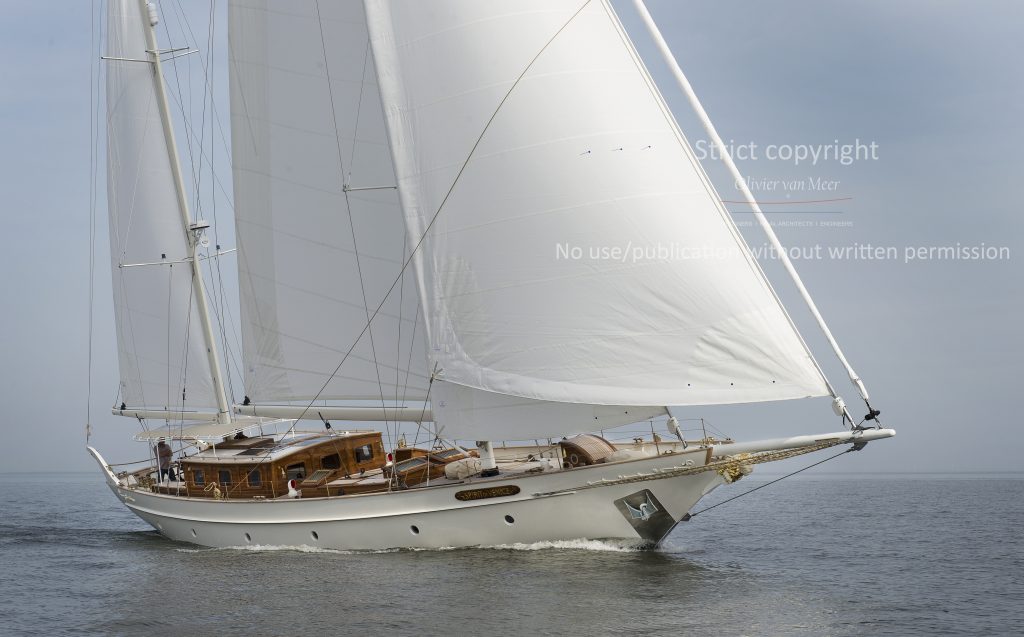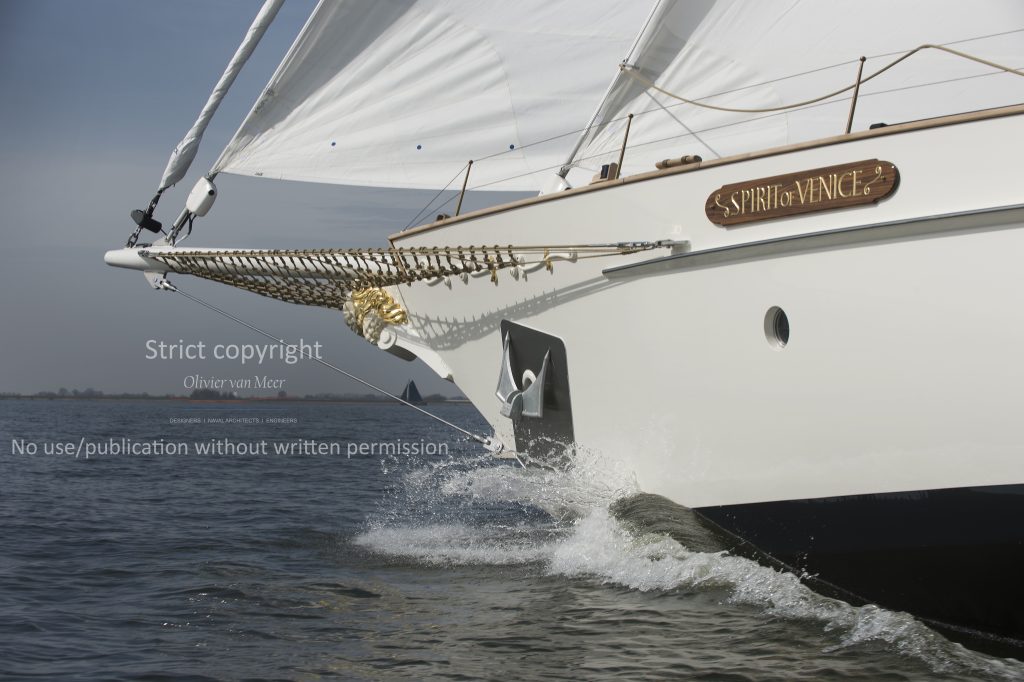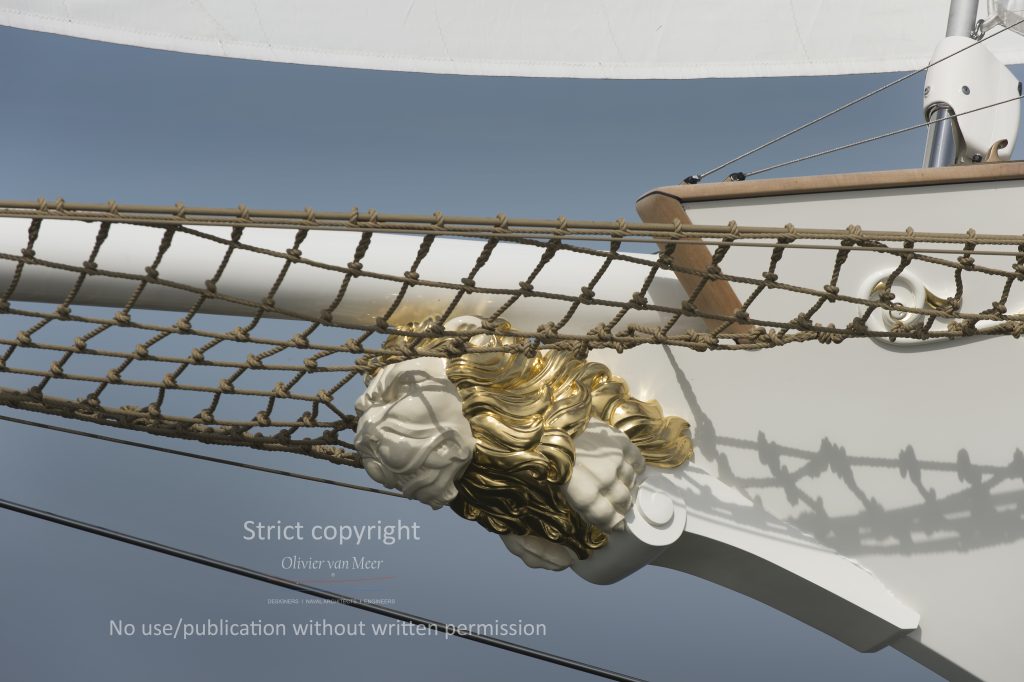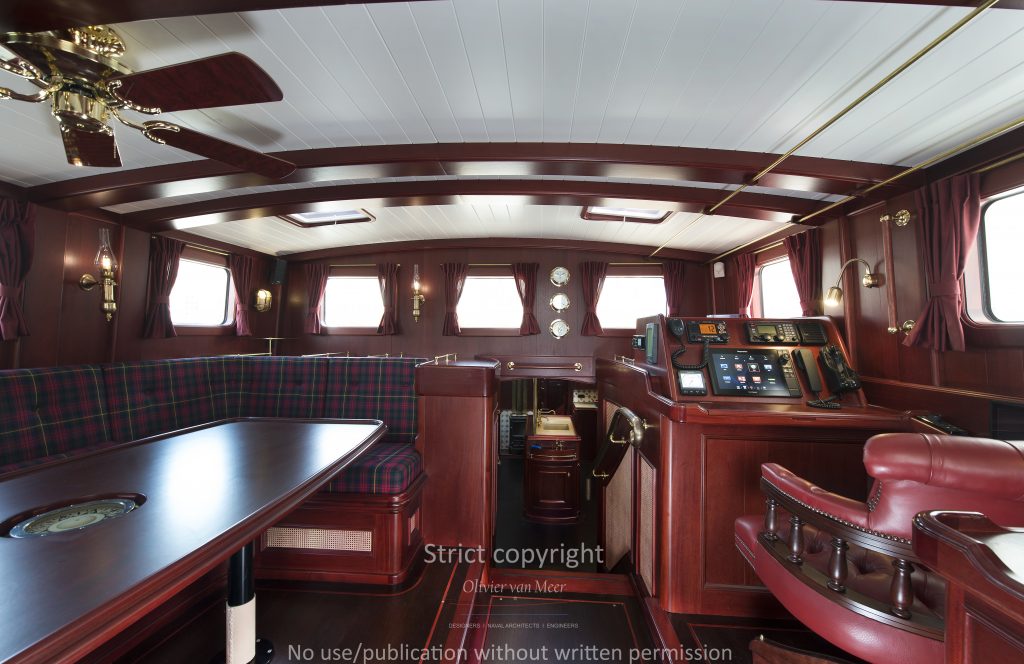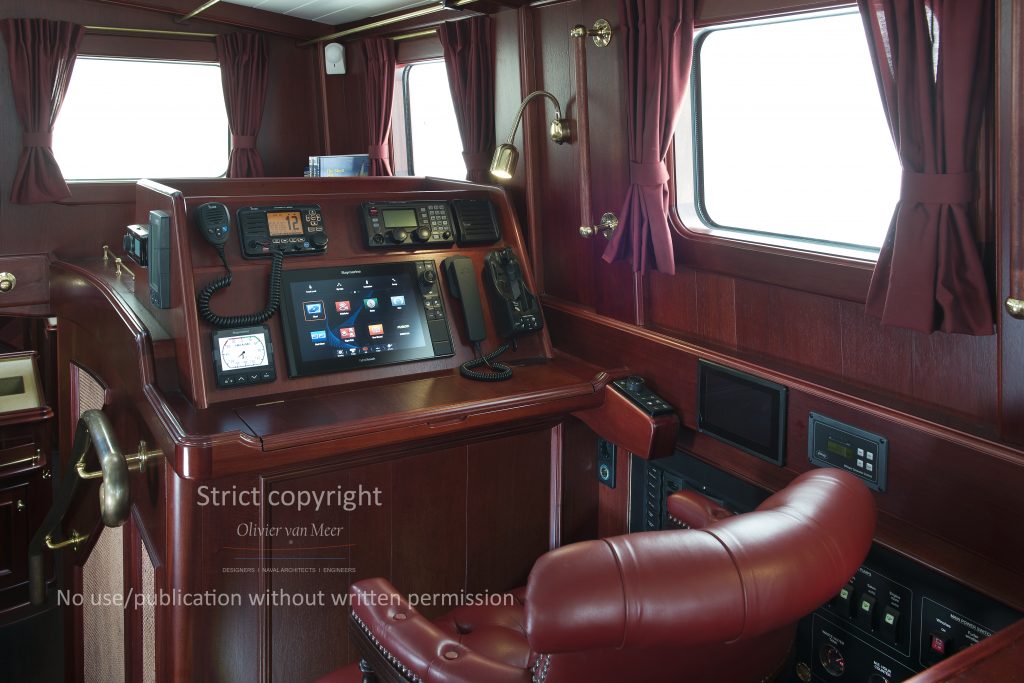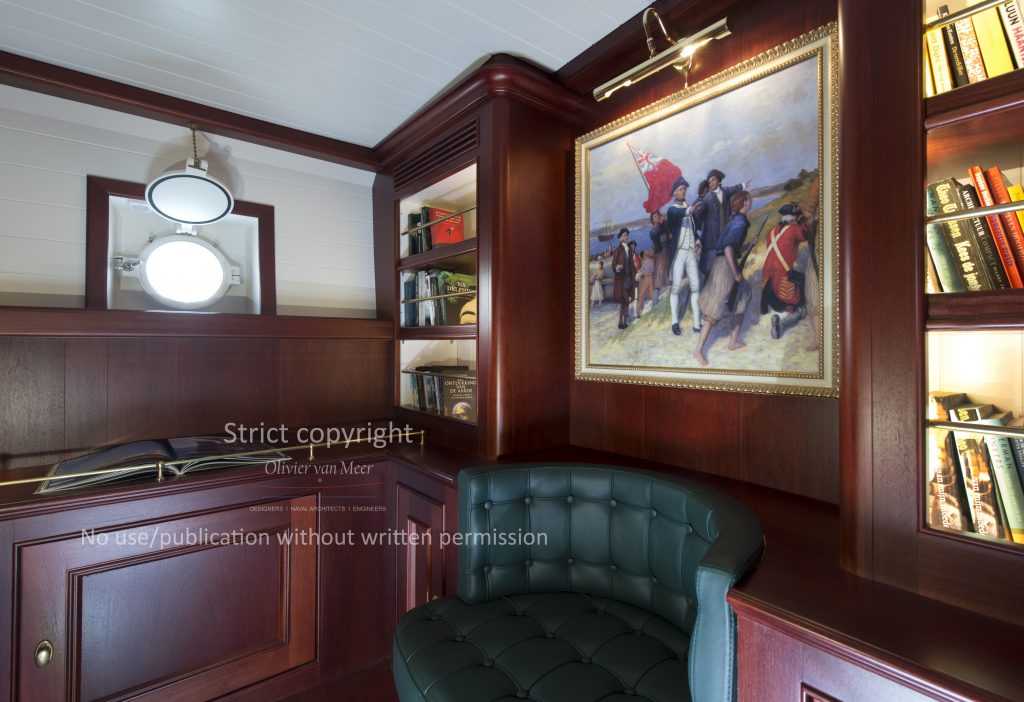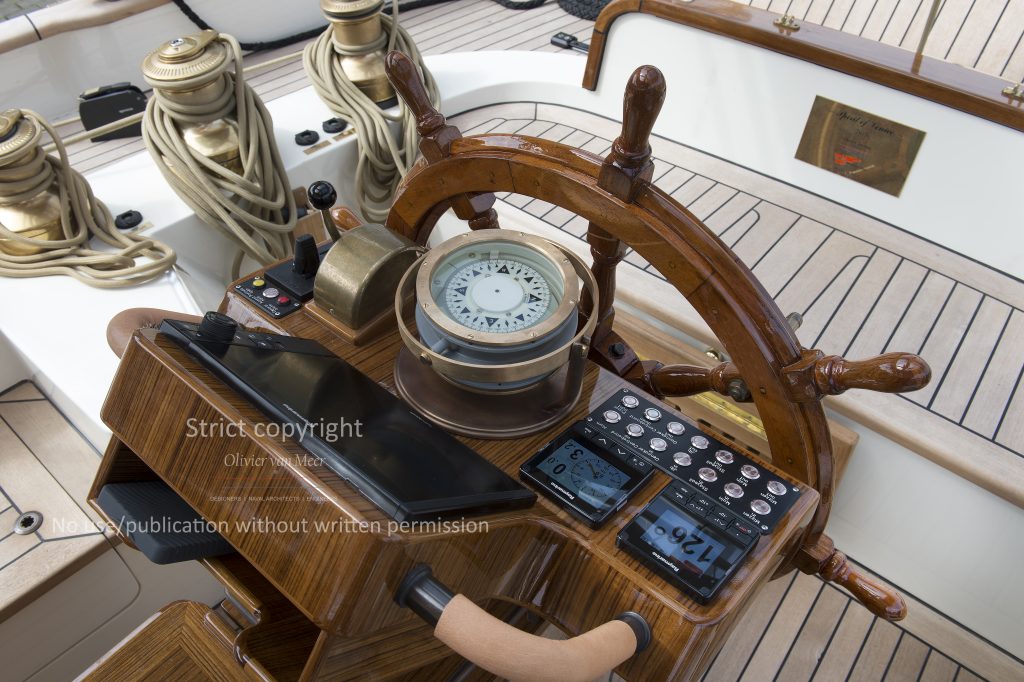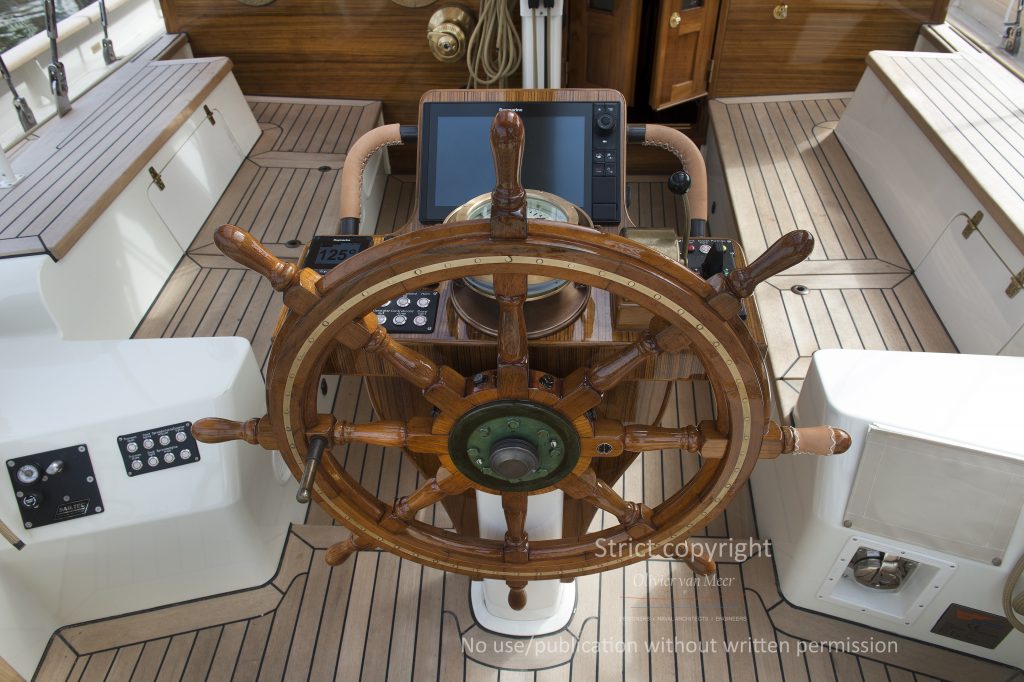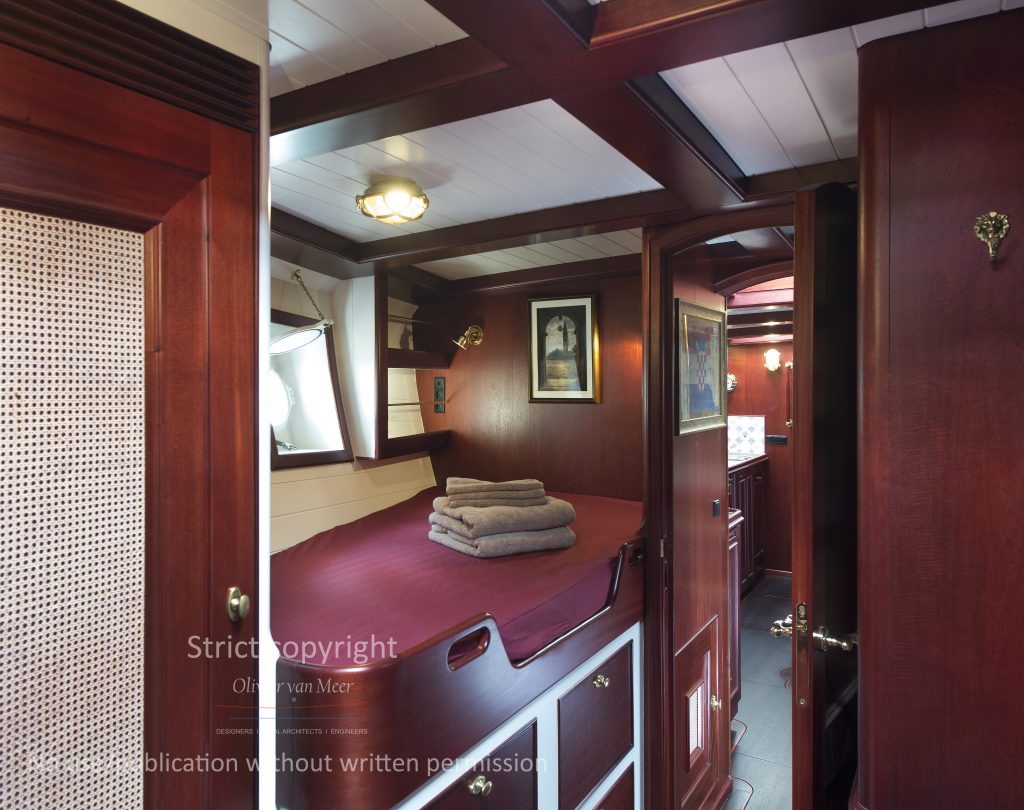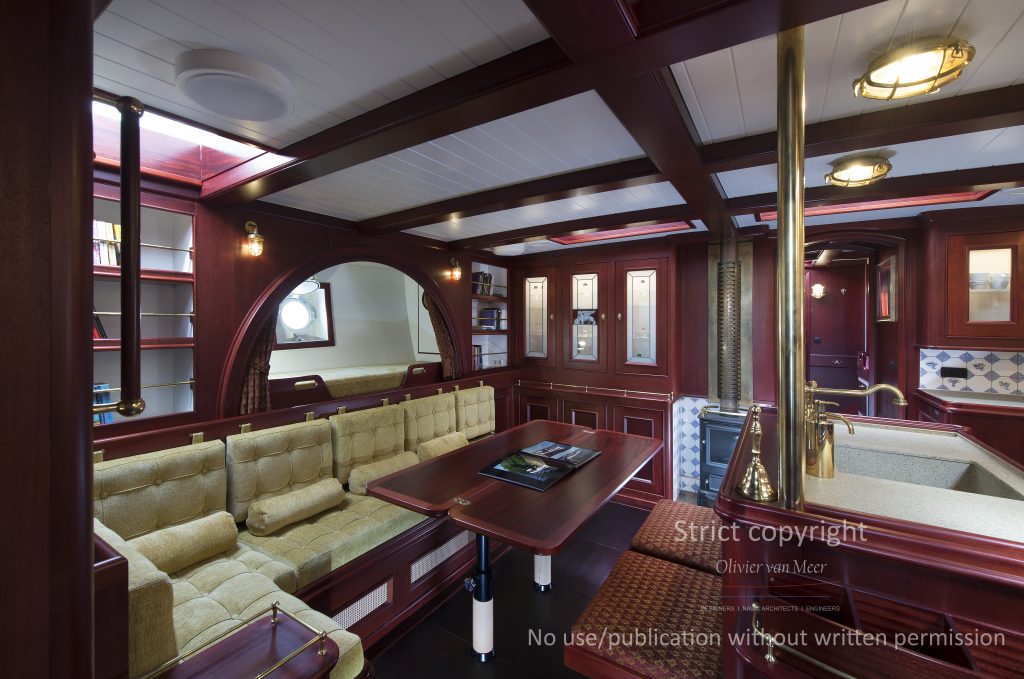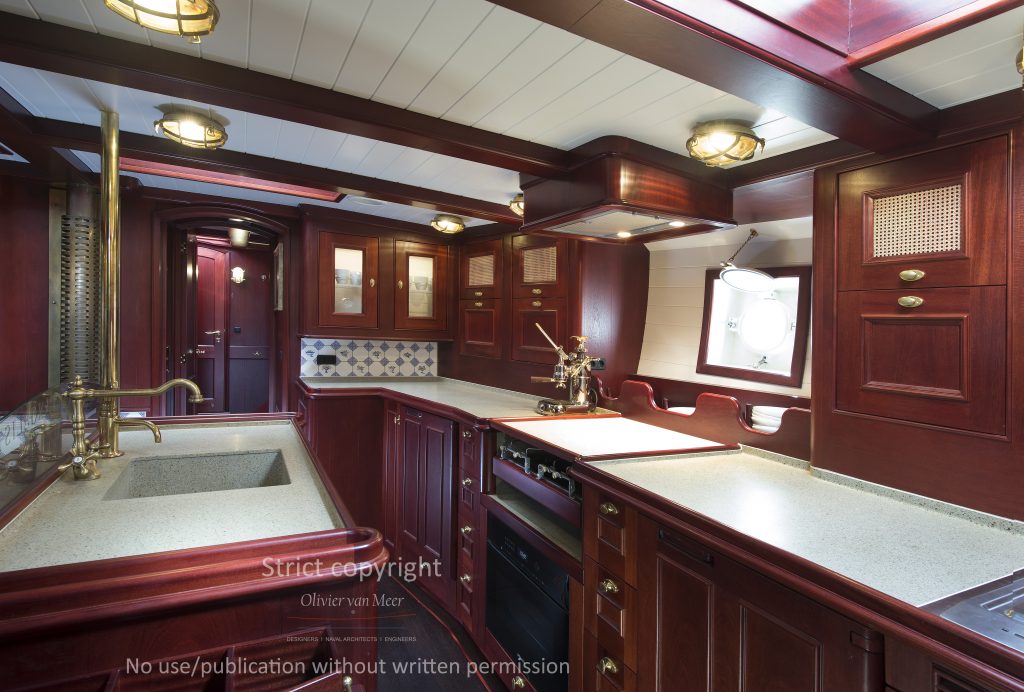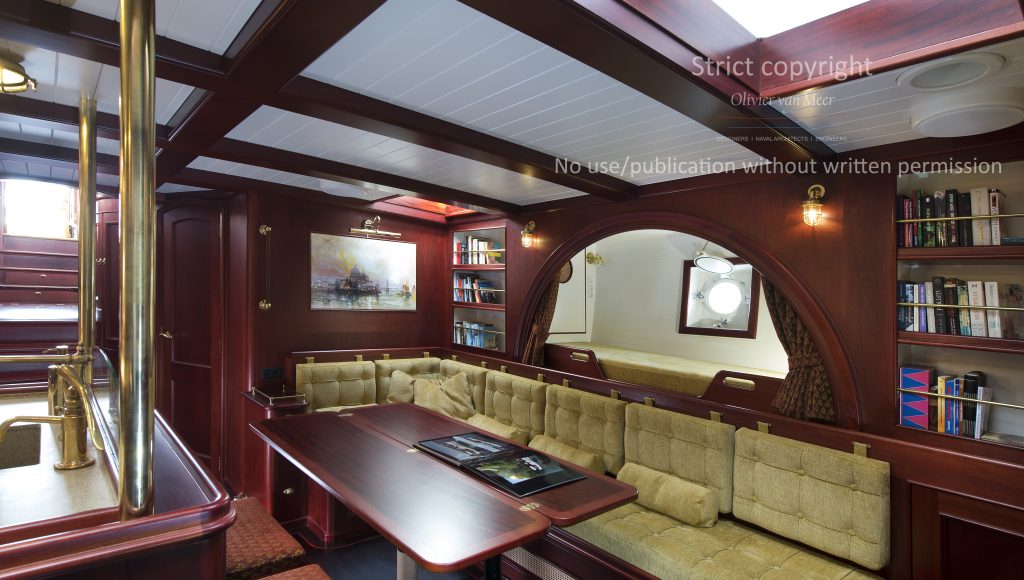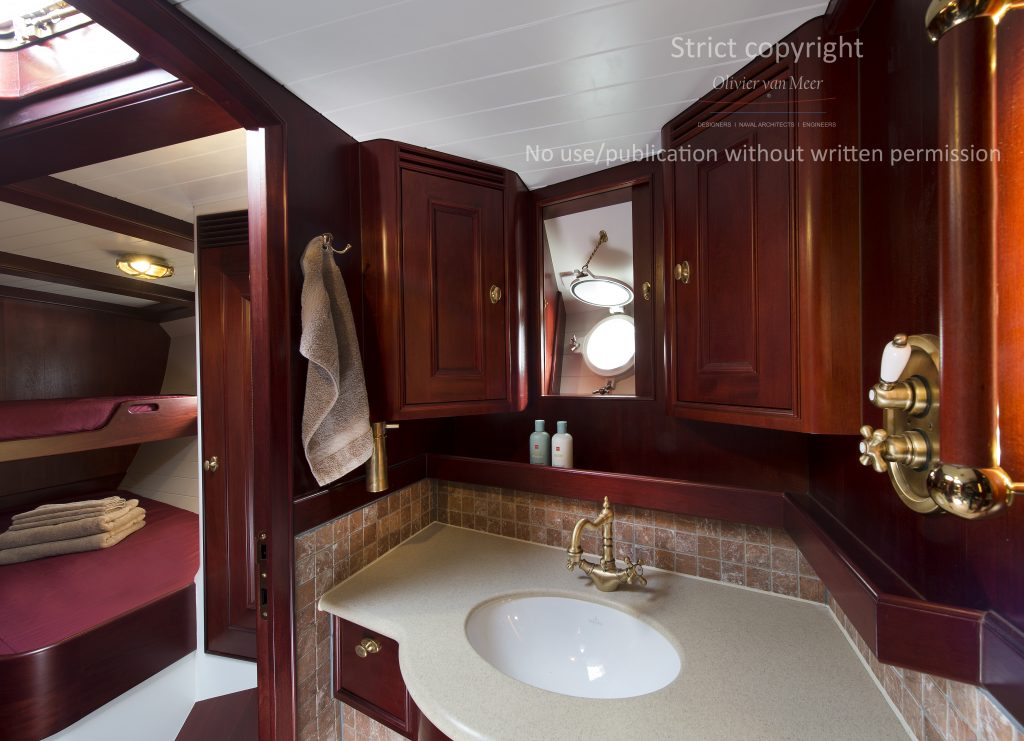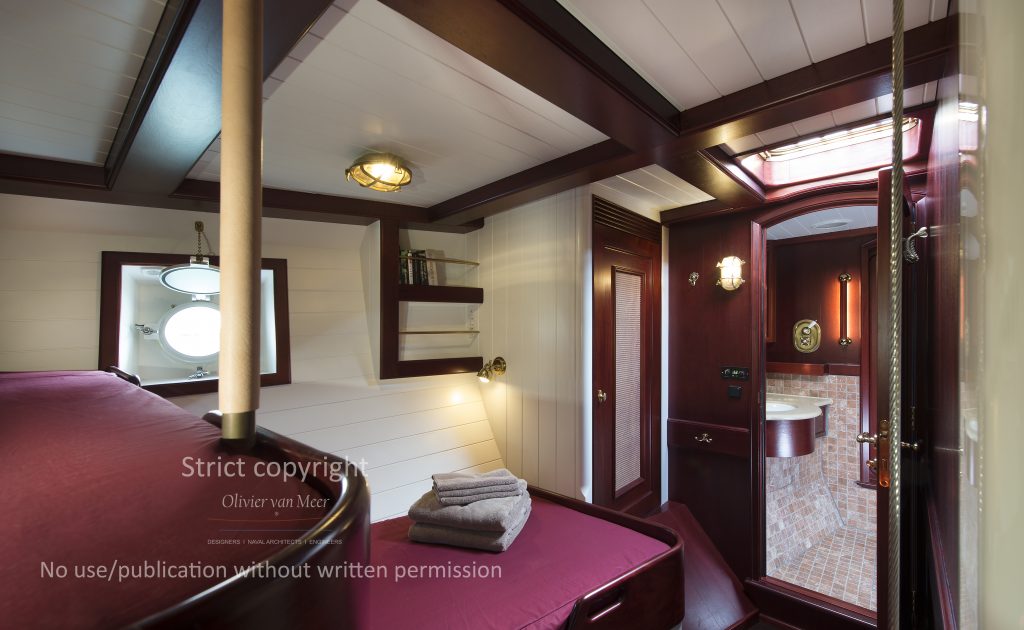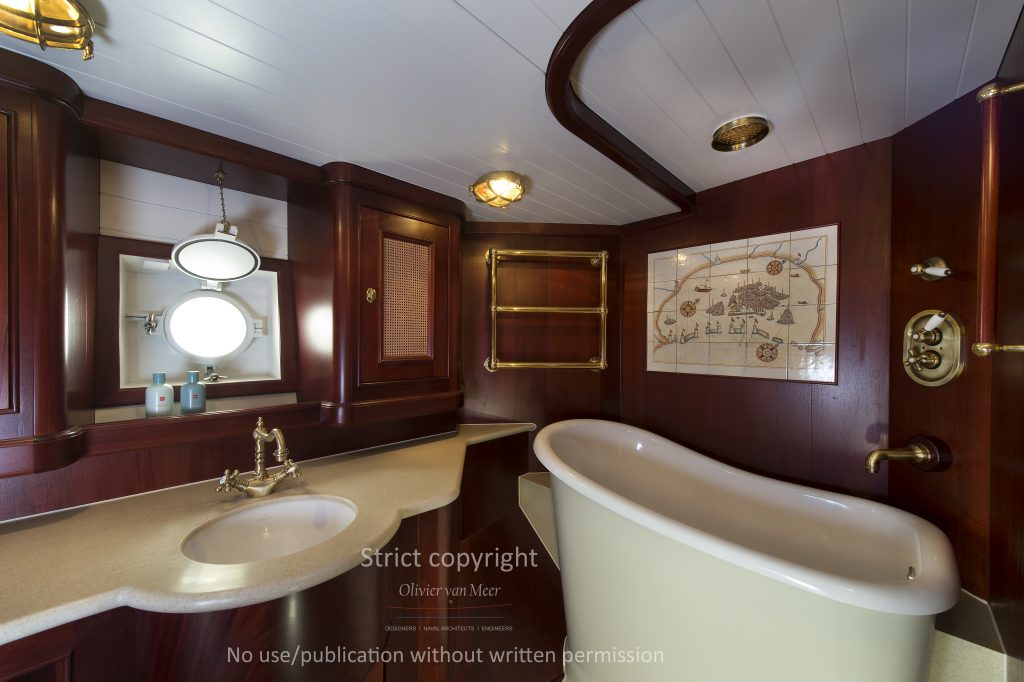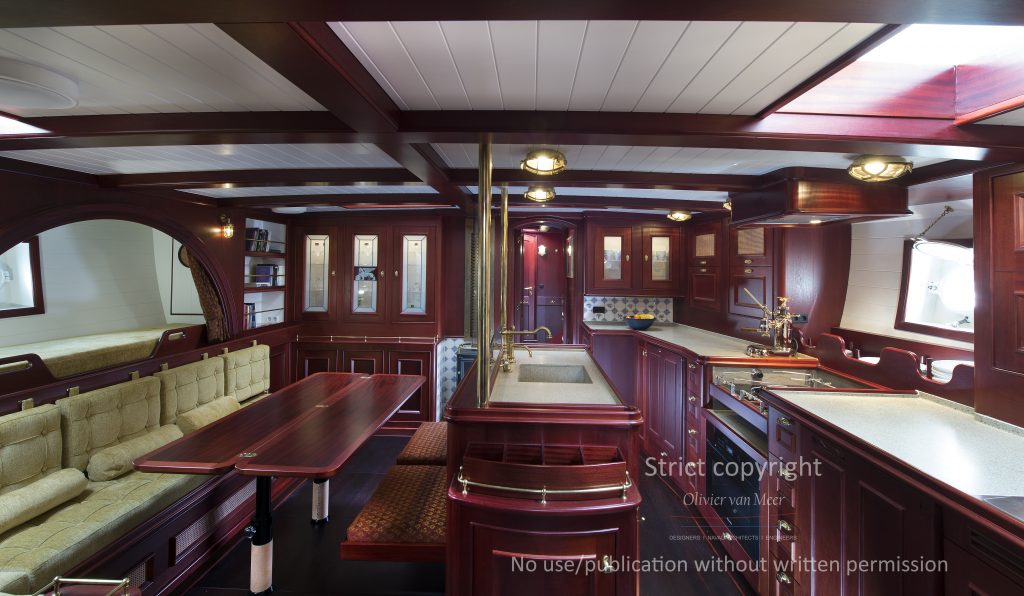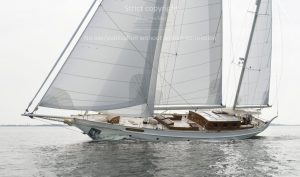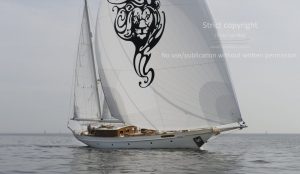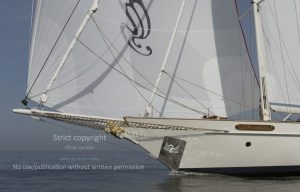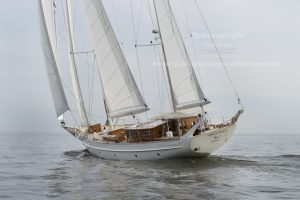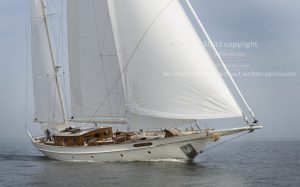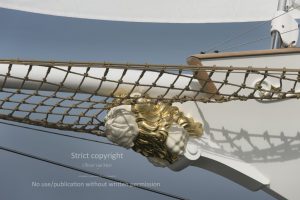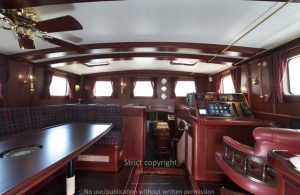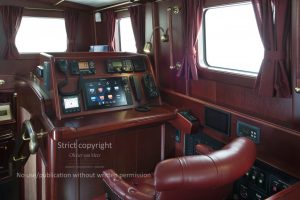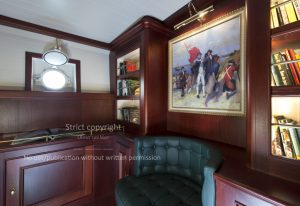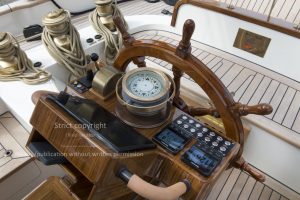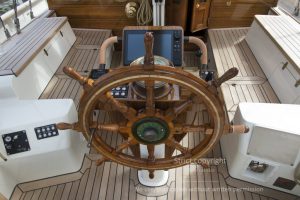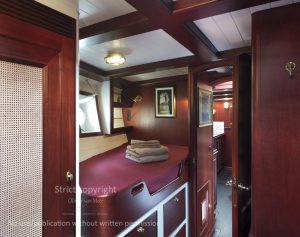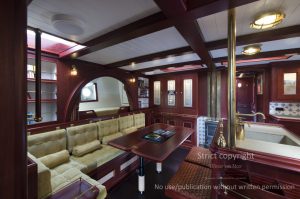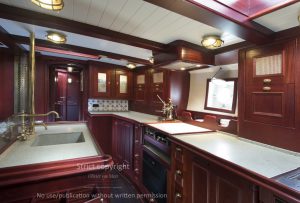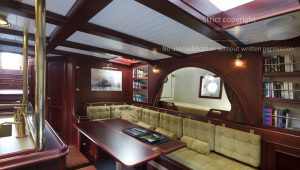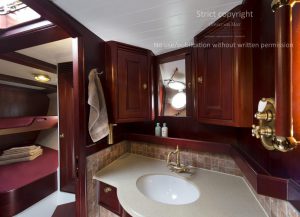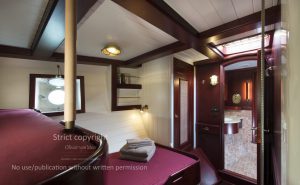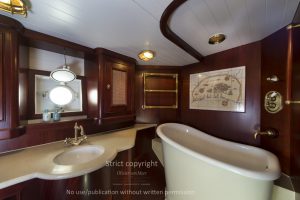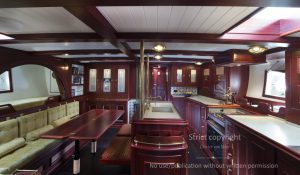 We first came into contact with the client in March 2015. He was especially charmed by the design of our Zaca® line but also had very specific wishes such as a foldable swim platform on the stern and some fantastic ideas for the interior. Once we started making sketches these quickly lead to an all-new design, albeit with recognisable Van der Meer elements such as the spacious deck saloon and decorative but sturdy hull lines. This design also features our proven free uprunning centreboard, allowing the yacht with a minimal depth of 2.10 metres to also enter small harbours and shallow sailing areas.
We chose an aluminium hull for this design (built by Dijkstra Metaalbewerking in Harlingen) and a Corecell composite deck, cockpit and superstructure (a specialism of VMG Yachtbuilders). This allowed for a good balance between cost, strength and weight. The aluminium hull has been reinforced to provide protection against floating materials at sea.
The owner, who is an experienced ocean sailor, wanted to be able to sail the yacht single-handed and had a strong preference for a gaff rig. All sails are therefore equipped with electric furling so that the yacht can be fully operated from behind the steering wheel. As always, we made sure that the design offers the best combination of speed and comfort, especially important here as the owner intended to embark on some serious world trips. Spirit of Venice can be sailed from within the cockpit in bad weather, offering optimal protection against the elements.
In addition to the practical requirements, the owner had some very specific ideas in relation to the styling of the exterior and interior, which he wanted to be classic and playful, with lots of wood on the deck, as much bronze and brass as possible, and a keen eye for detail. Anything but standard, the result is a uniquely personal yacht built to perfection by VMG Yachtbuilders in Enkhuizen (NL) .
Although we took care of the design and served as owner's rep on the build, he himself was closely involved every step of the way. Building his own yacht was not only a life-long dream – he also wanted to savour the experience as much as he could. Toasting to a successful sea trial, I asked the owner why he'd chosen to work with us. "You were the only ones who really listened to what I wanted and design yachts from a life-at-sea perspective," he replied. Duly noted!
In case of publication: ask us for the authorized high res photos.
With all publications should be mentioned: 'All photos and illustrations: Olivier van Meer Design/VMG Yachtbuilders