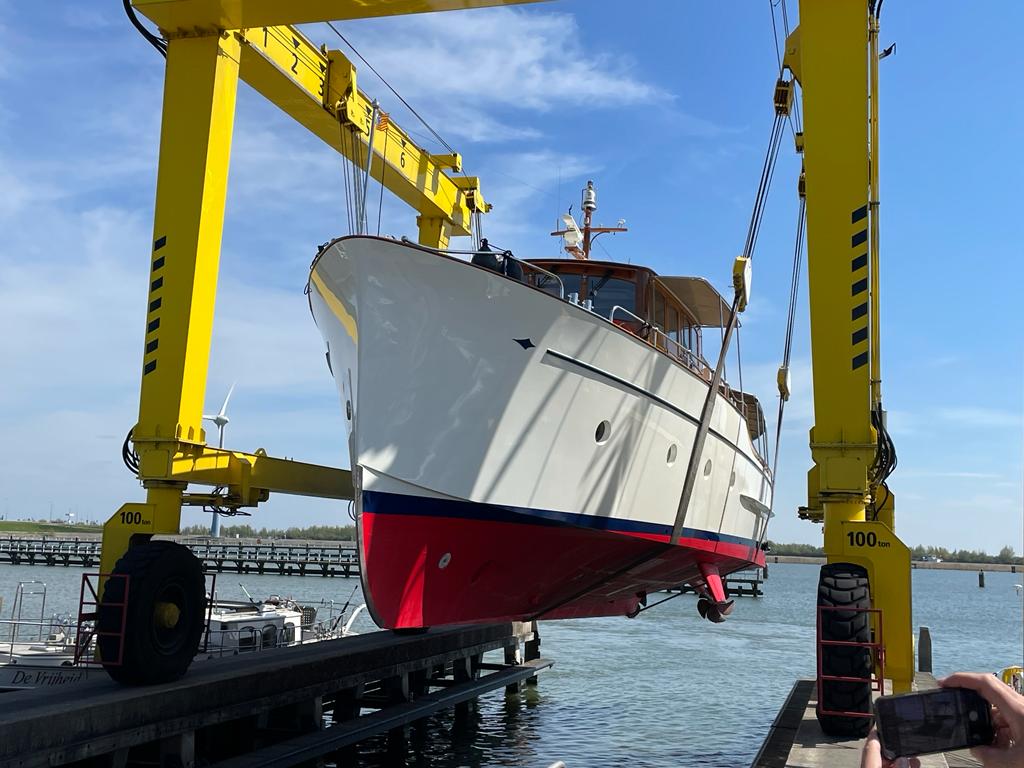 Misha te water!
Misha is a yacht that has been designed by Olivier van Meer. She is under full service by VMG and had major maintenance done over the past winter. For one, she has had a full technical check. All systems have been tested, among which the hydraulics, air-conditioning, ventilation and the anchor system. New batteries have been installed as well.
Cosmetically, she has also had an upgrade. The woodwork of the superstructure has had some repairs and all the exterior woodwork has been varnished. The painted parts of the superstructure and bulwark have been spraypainted, as well as the entire hull. The underwaterbody got a nice new layer of antifouling. Everything on this yacht looks new again.
Altogether, it was a big job with a beautiful end result. The boat is in perfect condition again and she is ready for a great sailing season!