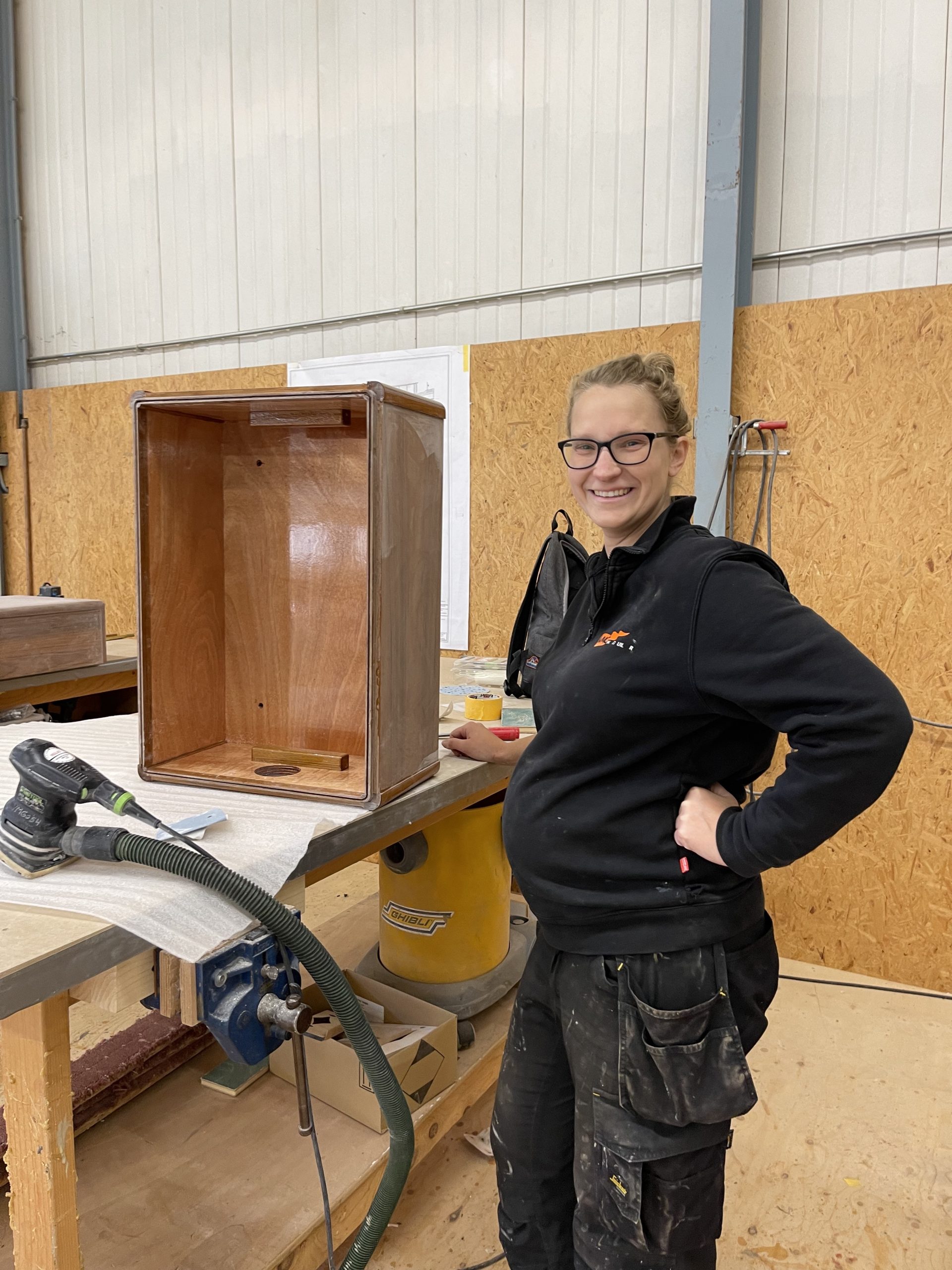 Inside VMG with Gwen:
Carpentry as a profession is often associated with men. Even though the majority of carpenters are still men, we see more and more women growing into this profession as well. Especially the sort of carpentry that requires a lot of precision is attracting more women nowadays. That is exactly the reason why we are always looking for either male or female carpenters. We purely focus on quality.
Gwen is a great example of an amazing carpenter, with eye for precision. She has been a carpenter at VMG for quite some time and is going on maternity leave this week. During her pregnancy, her tasks were adjusted accordingly so she has been able to keep working. We are very proud that she managed until 34 weeks of pregnancy.
What was your favourite project?
We asked Gwen what the most beautiful project is that she has worked on at VMG. Her answer? The Baruna of 1938. The style and craftsmanship of such a project is what attracts her to the carpentry profession. Her ultimate dream is to build a J-Class boat, as is the dream of many of us at VMG. We are hoping to realize that dream in the near future!
Gwen, go enjoy your maternity leave and spend valuable time with your family! We would love to see you back on the floor afterwards, to work on more beautiful new projects.