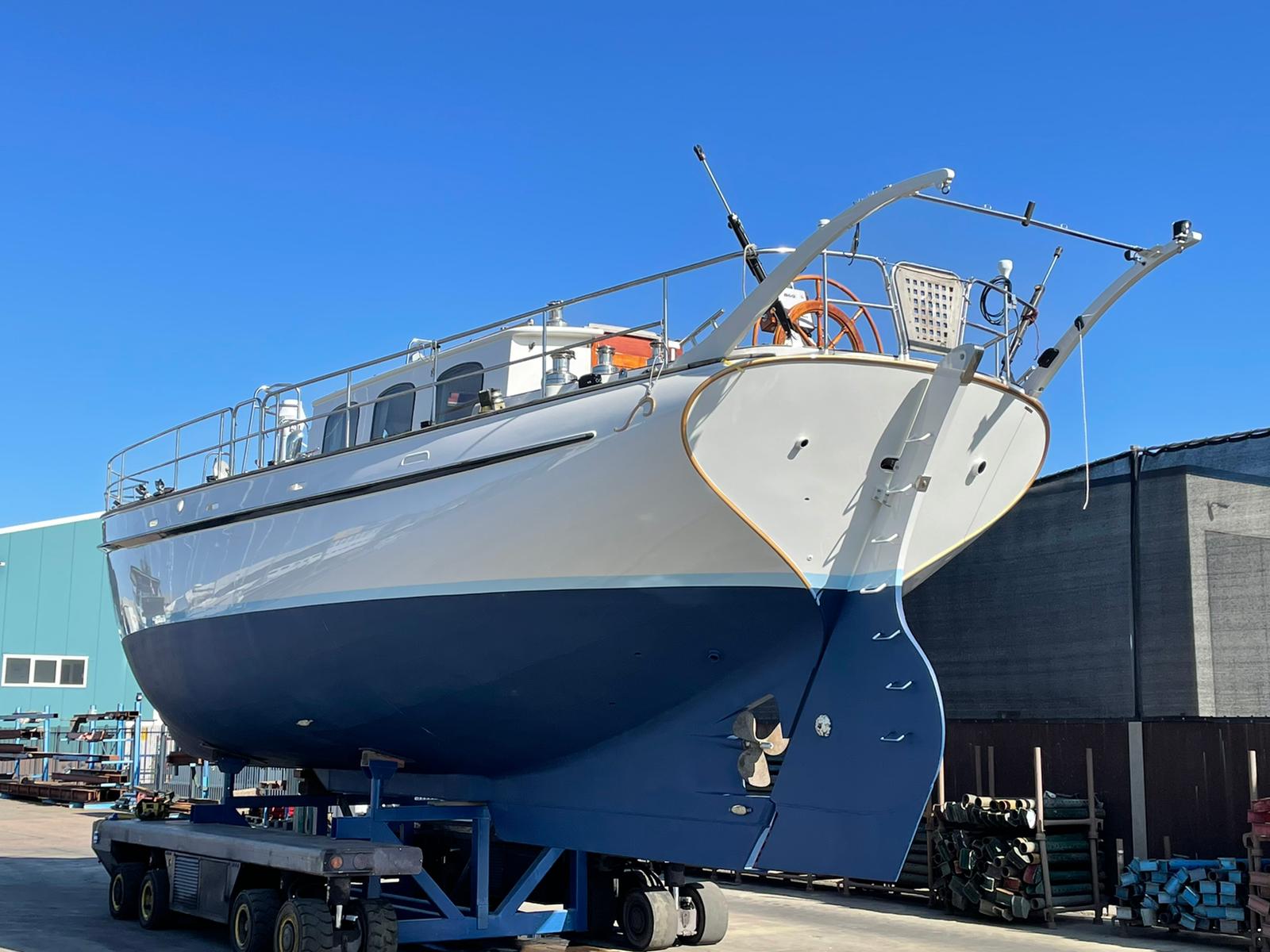 Puffin 50 "De Vrijheid"
As builder of Puffin yachts, we are also the place to be for all Puffin refits. Counting over 60 Puffins worldwide, we are practically always working on a Puffin refit project. Because of the close collaboration with Olivier van Meer and all experience gained during previous refits, all Puffin knowhow is located in Enkhuizen.
This winter we had a beautiful Puffin 50 visit VMG for a refit. The boat has had extensive service on all fronts, to prepare her for the first sailing season with her new owner.
Do you want to see the Puffin 50 in the wild? Sign up for Bubbels & Boats, where she will obviously be present as well.