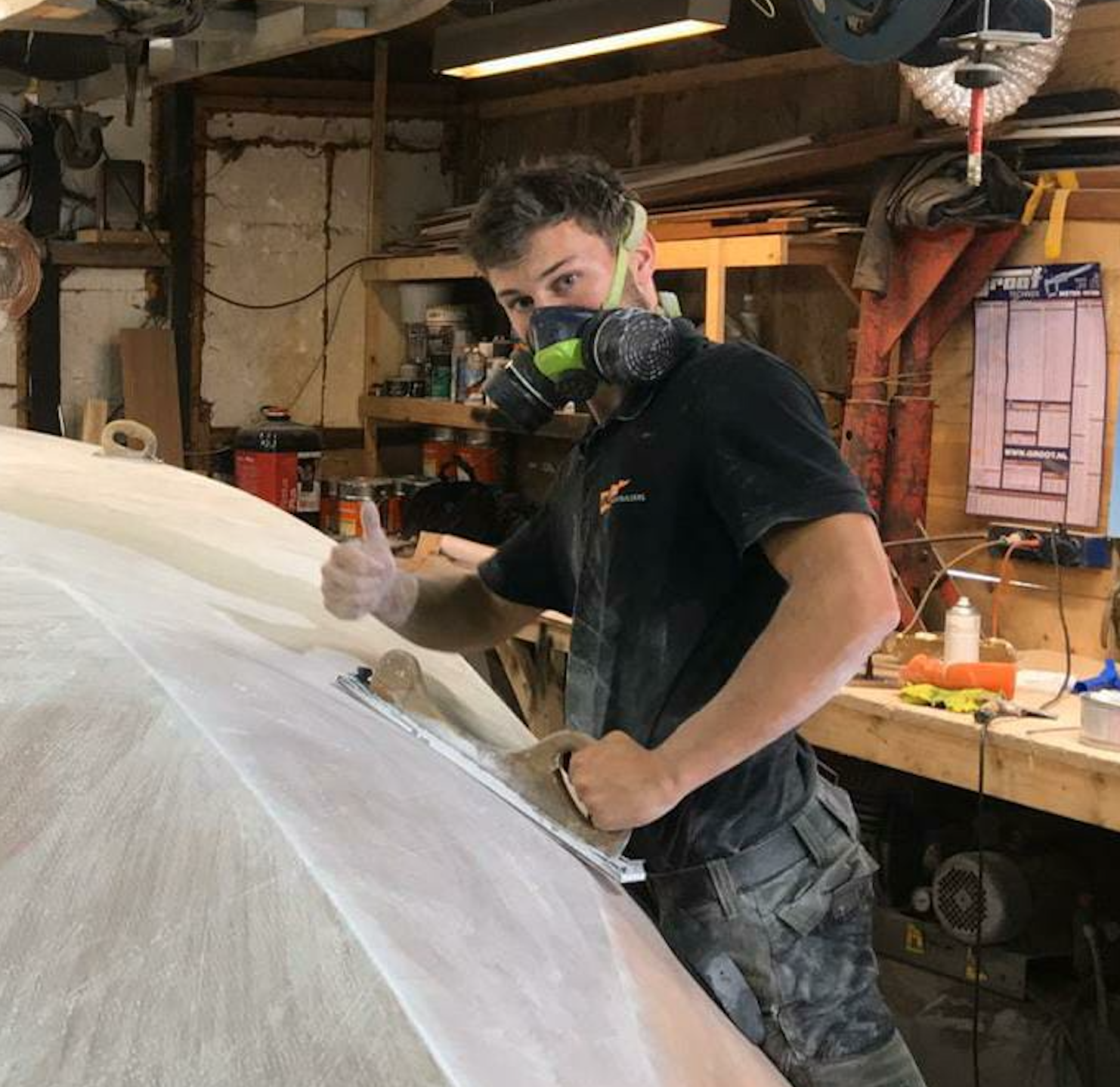 Inside VMG with trainee carpenter Joep
What do you do at VMG?
I am working as an intern at VMG. After doing an internship with VMG 2 years ago, I really wanted to come back.
(We were also keen on getting Joep back working as a trainee on the VMG team.)
What was your biggest challenge at VMG?
I like to challenge myself during my internships and learn a lot. For example, I want to learn about all different kinds of materials and the best way to process them. I really enjoyed working at VMG the first time and foreman Eschwin was satisfied with my work. He also helped me very well in the beginning of my second internship. Later on I have grown to become more part of the team, but having the foreman guide you in the beginning of the process is very nice.
What is your ultimate dream project?
I like to work with beautiful wood and I prefer working on interiors of classic yachts. Those modern interiors where everything is gray and sleek don't suit me. I prefer the interiors that give you the feeling of being inside a pub. I don't necessarily have one specific dream project. I enjoy working on both motor yachts or sailing yachts. What I would like, is to work on a real super yacht that has an interior with an eye for detail.