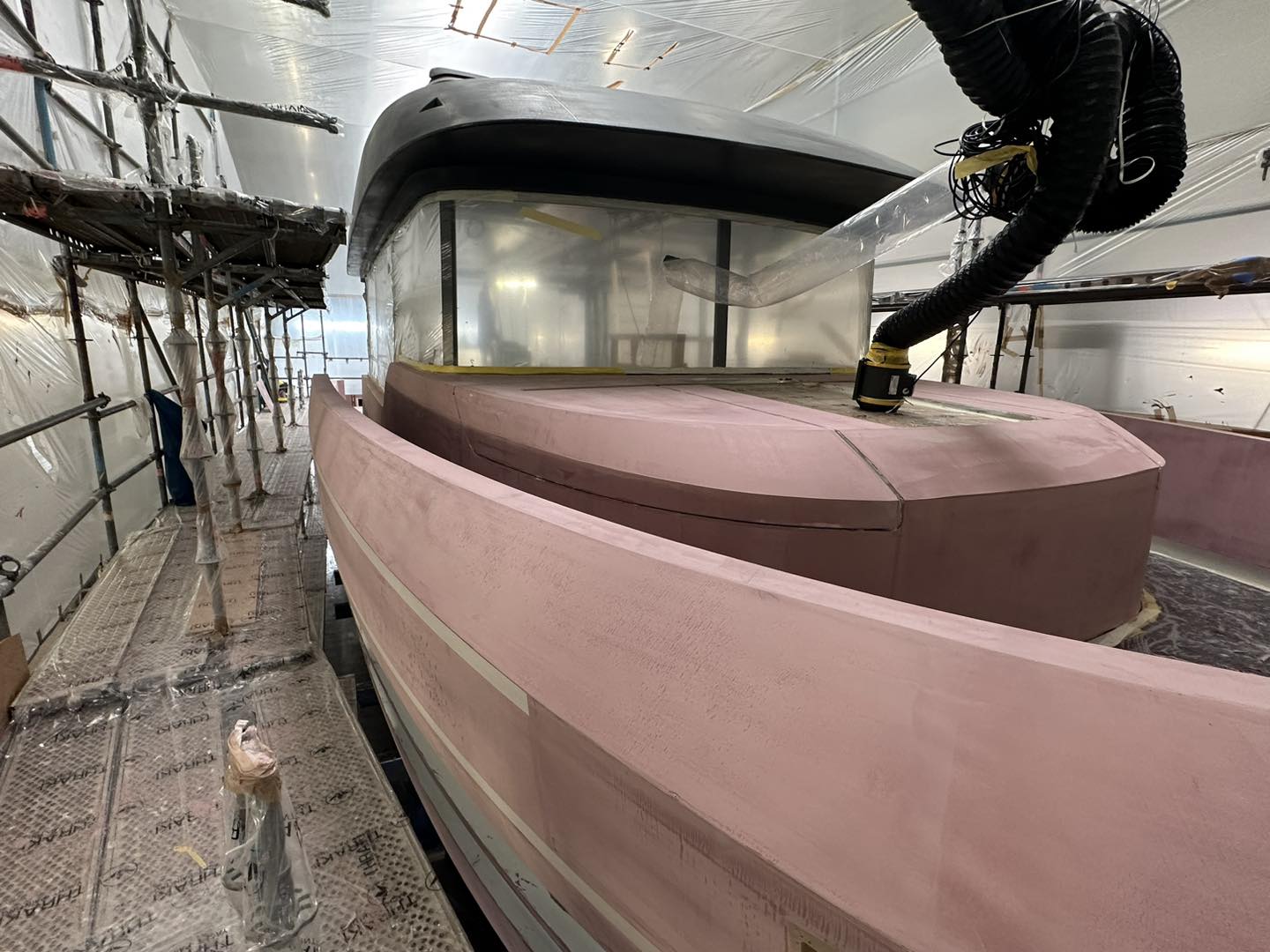 PROJECT UPDATE MY "Tulipa"
Over the past months we've been working on MY "Tulipa" at VMG Yachtbuilders. She is a 17m full carbon, fast going performance cruiser. When the carbon hull arrived at VMG, she was already a piece of art. During the building process we see her growing into being a truly special boat.
At this moment a lot of work is being done on the interior. As we've already built a mockup of the interior in an earlier stage, we can start placing furniture inside the boat as soon as the technical installations allow it.
At this moment, Jongkind Service Medemblik is working on the technical installations of the entire boat and Super Duplex Hulls is producing beautiful, high-quality stainless steel parts for both interior and exterior. All parties have their share in the building process of 'Tulipa'.
What's most visible in this part of the process, is the work the exterior team by
Thraki Yacht Painting Gmbh
is performing. They are working hard at shaping the hull and superstructure, which is bringing out the stunning, clean lines of Guido de Groot's design more and more.