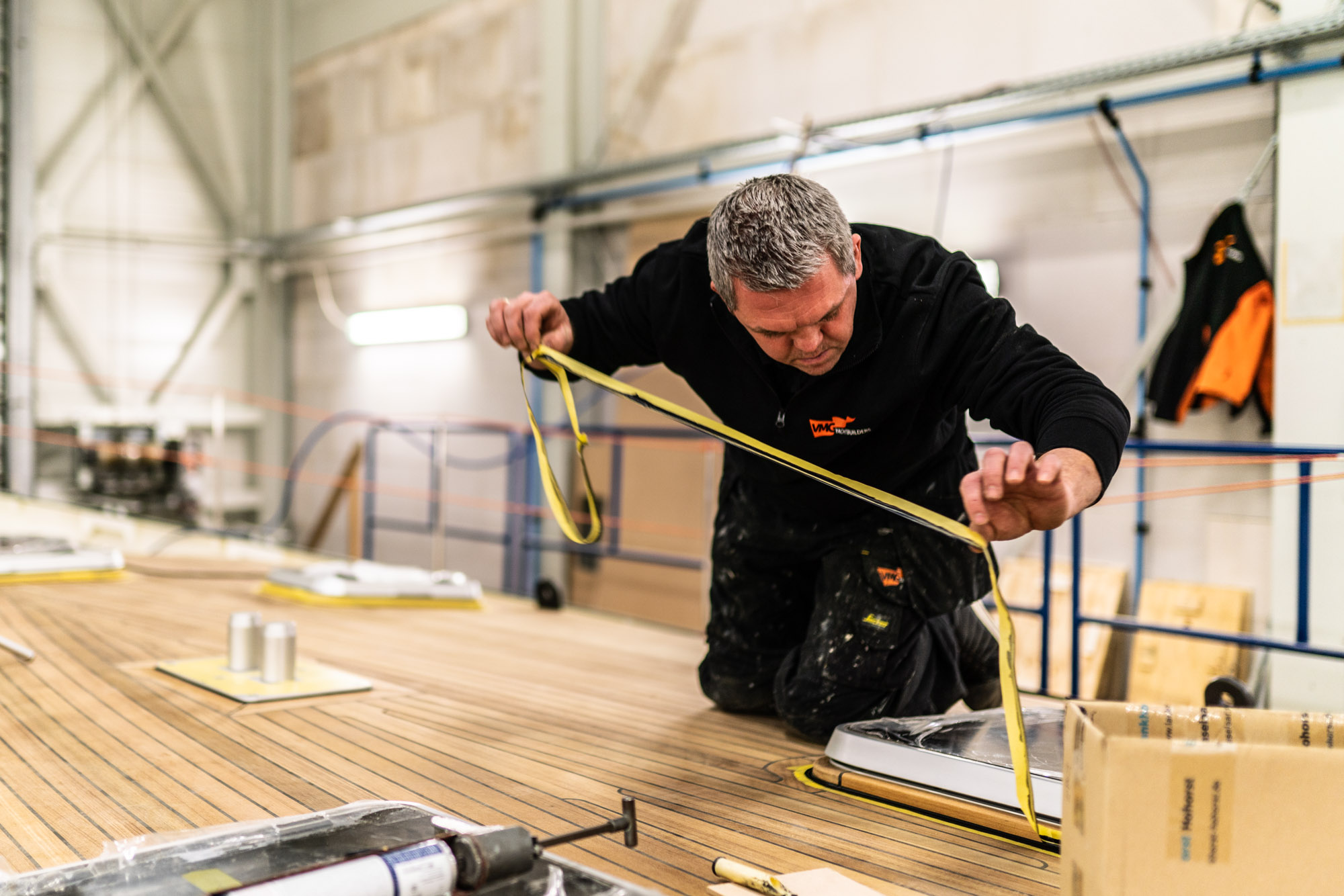 Inside VMG: with carpenter and lifeboat captain Johan Greiner
When and how did you come to VMG Yachtbuilders and what is your position?
After having worked in various positions for almost 25 years at a boat builder that produced series of sailing yachts, I thought it was time for a new challenge. My heart is with working with wood and manufacturing yacht interiors. So I was looking for a company where I could use my craftsmanship as a carpenter.If possible, this company would also give me the opportunity and space to continue my voluntary position as skipper on the local lifeboat of the Koninklijke Nederlandse Redding Maatschappij (Royal Dutch Rescue Society). At VMG Yachtbuilders I found both and I have been working here for four years now. My official position is as a yacht carpenter for manufacturing interiors, but thanks to my years of experience and extensive knowledge of the various sides of the yacht building profession, I can also work on the exterior, do yacht service work and perform warranty jobs at home and abroad.

What is the biggest challenge in your job?

The challenge lies in the great diversity of projects. At VMG Yachtbuilders we are also not afraid to apply new techniques. For example, you are working on the manufacturing of a classic yacht interior first and then switch to assist in building a Carbon racing yacht.
Or you can be in sunny Spain the week after to put the finishing touches on a previously delivered yacht. The challenge is to switch between the various projects and still deliver work of the highest quality.
What is your dream project?

I do not have a true dream project or it has not yet come by. However, realizing the customer's dream, working together with the entire VMG team, that is a great experience every time.