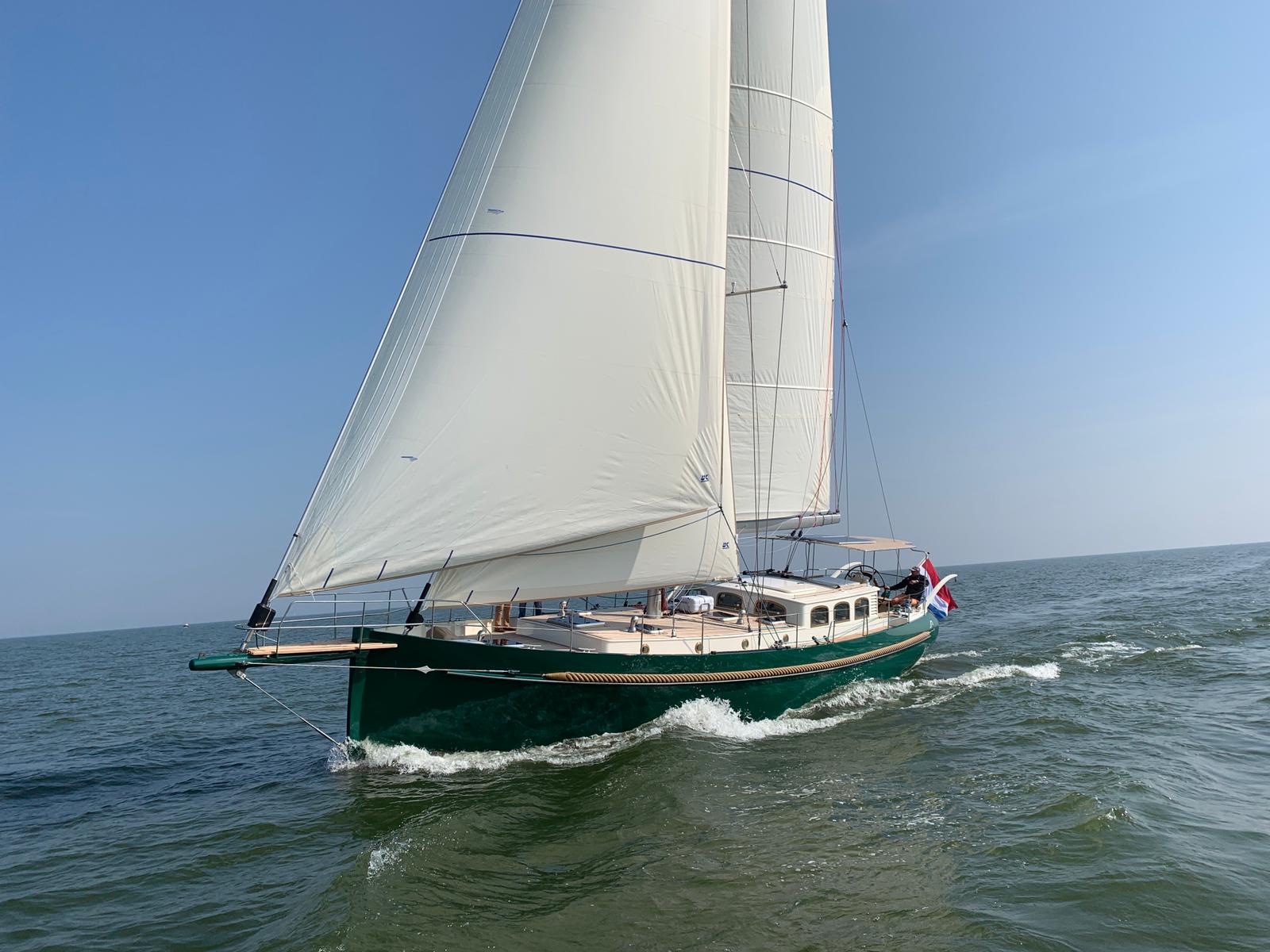 Puffin 50 'Jaleo' set sail to the Mediterranean
Puffin 50 'Jaleo' set sail to the Mediterranean
After a building period of exactly 1 year we delivered Puffin 50 'Jaleo' to its new captain. She will set sail for a trip along the Iberian coasts and Balearian Islands with her owner during the coming weeks. In September she will arrive in her homeport Palma de Mallorca.
We as VMG Yachtbuilders are very proud of the result of this beautiful Puffin 50. Not only because of the result, but even more because of the cooperation between client, designer and ourselves. We sincerely thank the owner of the 'Jaleo' and Olivier van Meer Naval Architects.
Quote of designer Olivier van Meer:
"Before the building of a Puffin starts, all wishes and special requirements are incorporated in the design and engineering works. At the same time, we update the building information with all latest improvements and results of earlier experiences.
Again, for this owner, the yard and design team have been able to deliver the unmistakable Puffin signature, delivered as a tailor-made suit.
With a lot of fun with the owner we have created her personal interior styling and some other special features. With an impressive building management and still being flexible to owner and designer I am impressed by VMG Yachtbuilders who proved to deliver this Puffin 2.0 in a high quality within budget and perfectly on time".
We as in VMG Yachtbuilders experienced great pleasure building what is probably the most luxurious Puffin yacht ever built.
We wish the yacht, her owner and crew fair winds and good fortune!