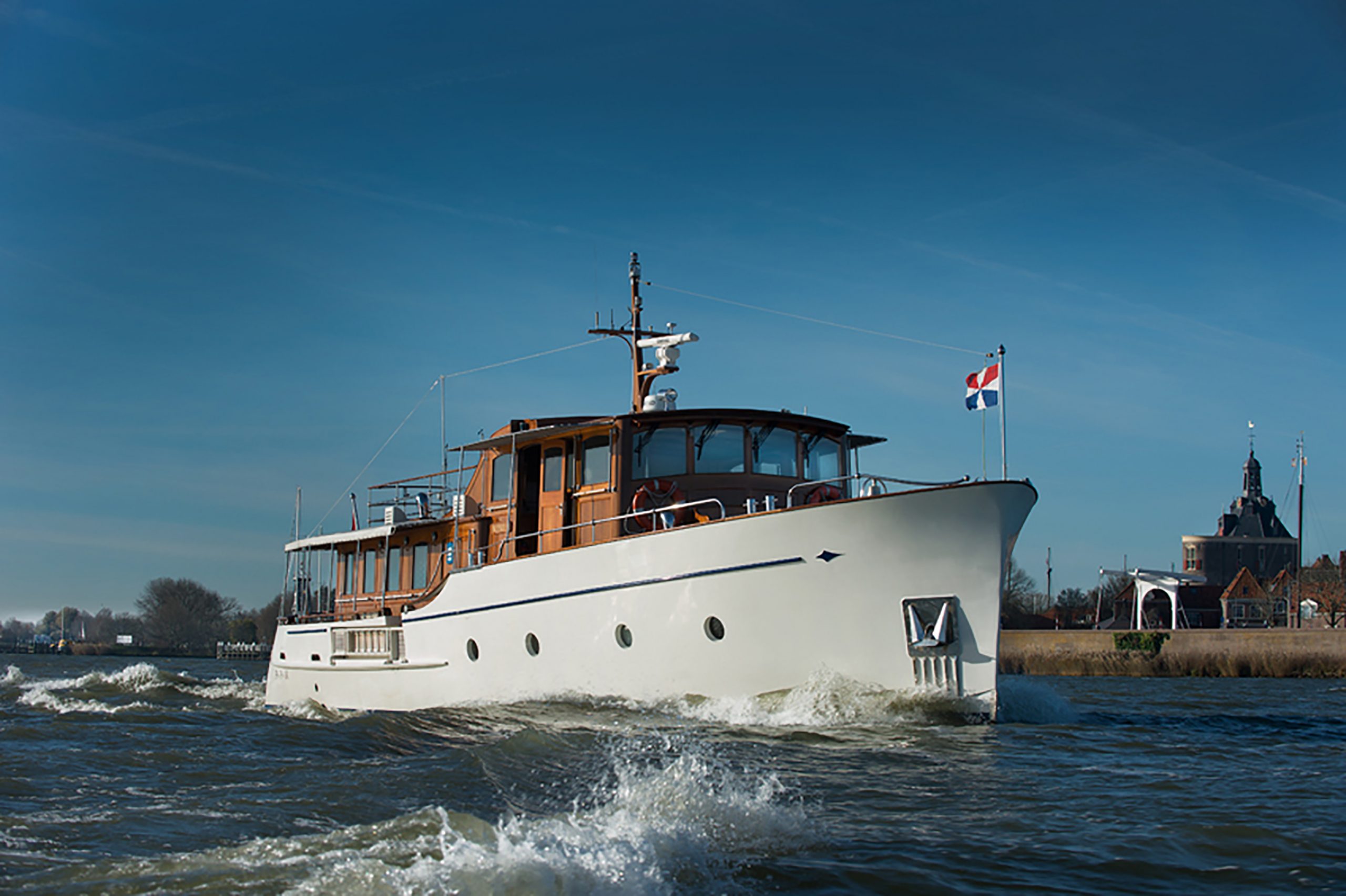 Grand Estime 62 Misha is a real eye-catcher. With her distinguished lines and traditional design she attracts everyones attention. Misha is the real example of a "gentleman live aboard yacht".
Short specification
-Name/Type: Misha, Grand Estime 62
-Category: Semi displacement twin screw classic motor yacht
-Berths: 6
-Engine: 2 x MAN D2876EDC, 6 cylinder, 700 hp
-Dimensions: 19.70 x 5.96 x 1.65 m
-Material: Aluminium hull with composite superstructure
General
-Designer: Olivier van Meer
-Shipyard: Engelaer casco & technical installation – Combi Jachtbouw In- + exterior (Part of VMG Yachtbuilders)
-Hull shape: Twin screw motor yacht with V-shaped hull with flared bow, flat stern and single chined bilge.
-Hull colour: White
-Deck construction: Aluminium with teak
Olivier van Meer designed her as a gentlemans 'live on board yacht'.
Specific for an owner who wanted to spend most of the year on board and prefers cruising shorthander through and around Europe and the Med.
Her appearance is based on the British and Dutch classic yacht heritage, built to a very high level of comfort and quality.
Her classic looks disguise her true nature; with a top speed of 20 knots she is an extreme seaworthy wolf in sheep's clothing.
Misha