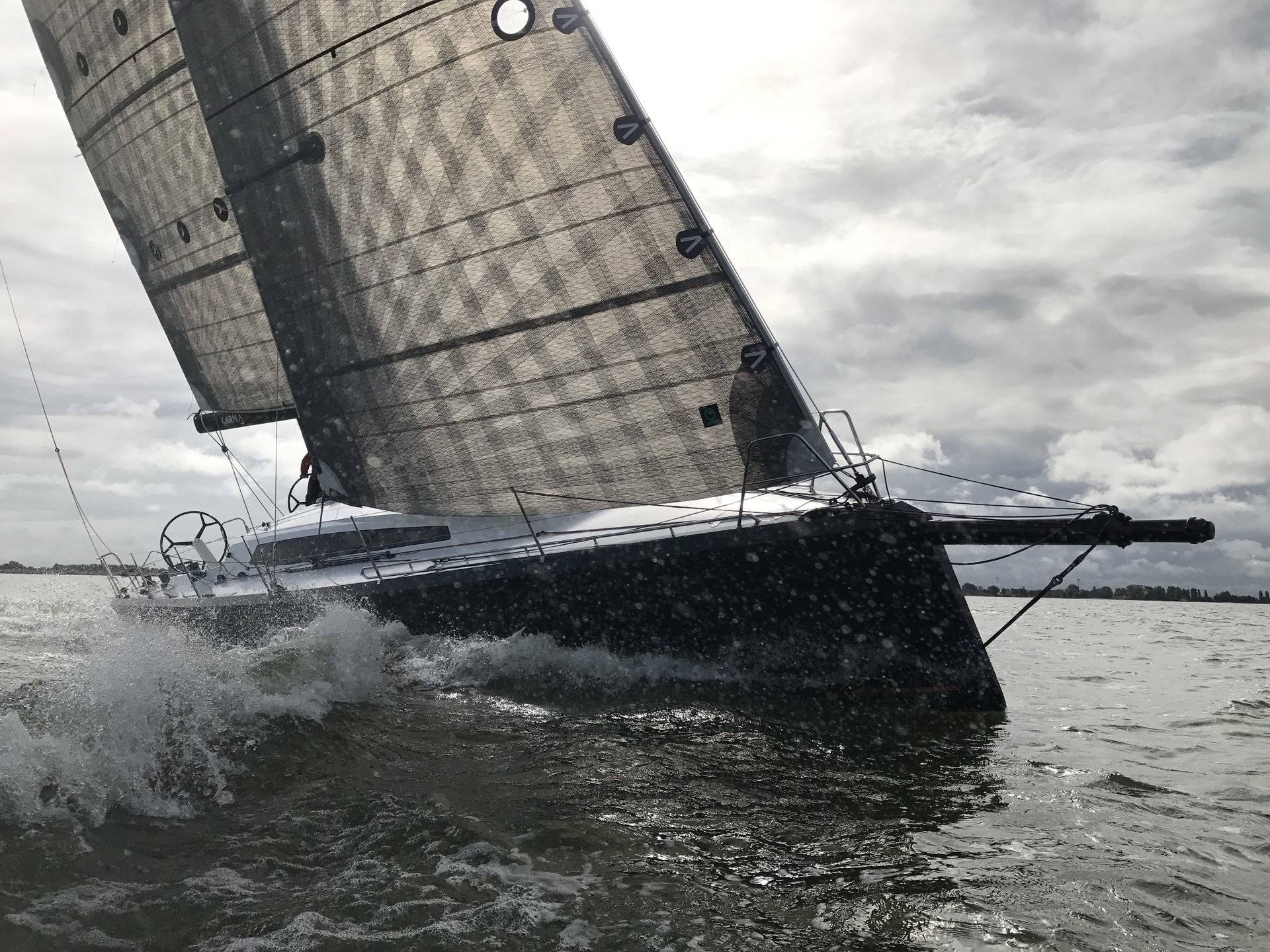 Your Dream
That one boat you always dreamt about. You have seen it many times. You know every little detail and we would love to know. And we would even more love to build it.
How to build that dream? It's a process that normally starts with a design. In case you don't have the design, we can help you select the right one. We have a network of top-designers with all their own specialties. Is it an existing semi-custom design? Let's see what's needed to customize it, fully to your wishes.
Once the design is clear we can start to dfine an owner's specification together with you. Based on that spec, we can present you with a budget. From there you can decide to have a fixed spec made with a fixed price or just proceed and decide on the fly about details, based on work and materials in a transparant project administration, fully available to you.

Spirit Of Venice – Olivier van Meer Design – Built by VMG Yachtbuilders
You can choose to hire an owner's representative to professionally take care of your interest and check our work, or do it yourself because you enjoy the trip of building a yacht. You can hire a stylist to help you choose materials and colours or do it yourself over a good glass of wine. It's all up to you. At the end of the day, it's your dream and it starts the day you decide it's actually going to happen!
Or have you found that legendary beauty that absolutely deserves a second life? We understand the spirit of tradition like no other. What's her story? Who designed her? Are there still drawings? Who sailed her? What did she win? Digging in the history to find out and feel her character is the only way to do right to her when refitting.
Safe as much authentic elements, while updating her respectfully to today's rquirements. It's a thin line and you only have one chance to do it right or wrong. We have some famous projects on our palmares, we are happy to tell you all about.
As you see, all of this is an open invitation to come and visit our yard at any time that fits you. To share your thoughts without any obligation. We will talk passion and dreams and how to realize them and get her afloat!

Agile 42 – Simonis Voogd Design – Built by VMG Yachtbuilders