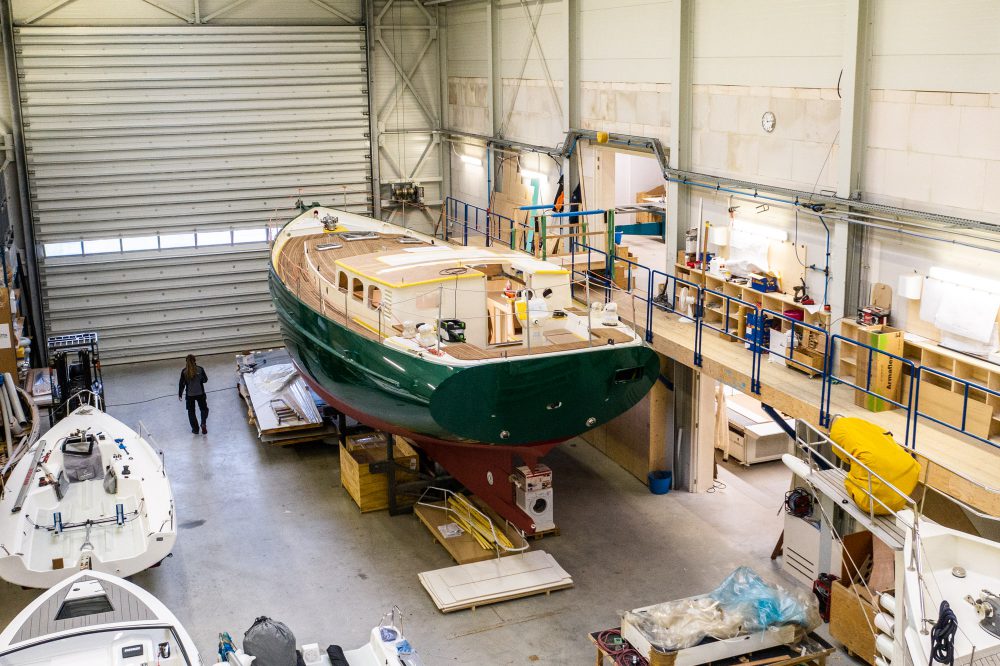 Puffin 50 "Jaleo" status update:
Puffin 50 "Jaleo" status update:
Today we have some sneak peaks of the Puffin 50 'Jaleo'. This Puffin 50 is probably the most luxurious Puffin Yacht we built so far. It comes with a beautiful oak interior combined with white panels. This Puffin 50 has 2 bathrooms and 3 cabins. She is going to her new owner in Spain after sea trials in April.
At the moment we are in the last stage of building on shore. The yacht will be let into the water the 10th of April and rigged in the days after. This beauty will be displayed at our Bubbels & Boats party the 13th of April, at our sales yard in the city centre of Enkhuizen.